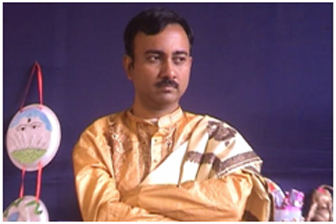 From Principal's Desk
`Government College of Education Banipur is one of the premier Teacher Training Colleges in the state of West Bengal. Presently there are six Government Teacher Training Colleges in West Bengal. Our college is one amongst those six government teachers' training colleges. The college was established in the year 1948. The name of the then College was Post Graduate Basic Training (PGBT) College. The Gandhian philosophy of basic education, work education and art and craft was highly encouraged in this college.This was fully residential at that time. Later on, it was named as Government College of Education, Banipur. Presently the college is affiliated to The West Bengal University of Teachers' Training, Education Planning and Administration (WBUTTEPA). Presently this Government Institute runs only B.Ed. Course.  The intake capacity of this course is of One Basic Unit, i.e. 50 Students only.
The College has applied to run the M.Ed Course under this university.
Mission & Vision :
The College has applied to run the M.Ed Course Under this university.
College Committee : There are different committee such as Cultural committee, Seminar committee, Games and Sports committee and Excursion committee, Anti-Ragging Committee, etc.